Hoorman speaking at No-till field day September 7, 2015

Jim is teaching farmers about cover crops and soil health at the 2015 No-till Field day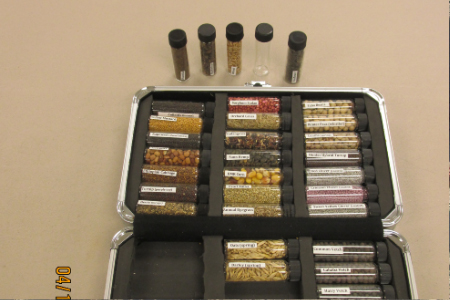 Cover crop seed displays

Cover crop seeds and roots are displayed using 3/4" plastic tubes. For the roots to be seen, it is best to cover the soil root display with carboard to keep the roots away from sunlight. Underground, it is dark, and roots do not like to grow in sunlight.
Soil Health Educational Seed Display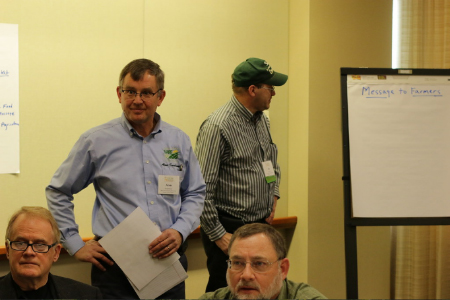 National Soil Health Crop Summit, Omaha, NE 2016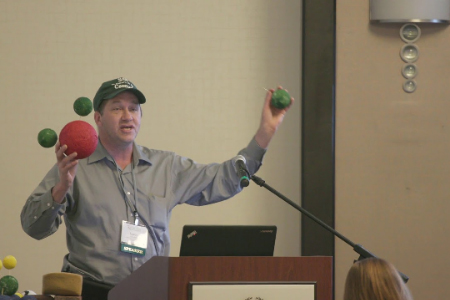 Environmental Impacts of Cover Crops Systems 2015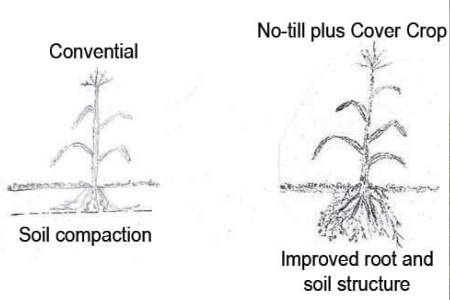 Enhanced root growth diagram from no-till with good soil structure versus conventional tillage
2012 Mitchell, SD slide showing how doubling the speed of water results in increased water and nutrient runoff
James Hoorman, Moderator at 2017 Conservation Tillage Conference, Ada, Ohio
Bench honoring David Brandt at 2016 Farm Science Review
from Ohio No-till Council
Jim Hoorman slide showing nitrogen, phosphorus, and potassium uptake by cover crops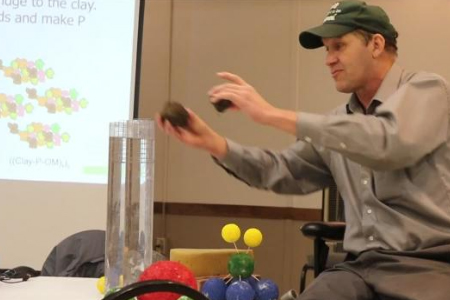 Jim Hoorman demonstrating the slake test at Port Clinton Ohio 2018
Jim Hoorman with demonstrating good soil structure with brick and sponge Port Clinton, Ohio 2019
Cover Crop Seed, Shoot, and Root Display at Hoorman House 2016
James Hoorman at Ohio No-till Field Day, 2019 at Nathan Brause Farm, Bucyrus, Ohio
Sign at Putnam County SHARP site 2016